In The News
Culver City News –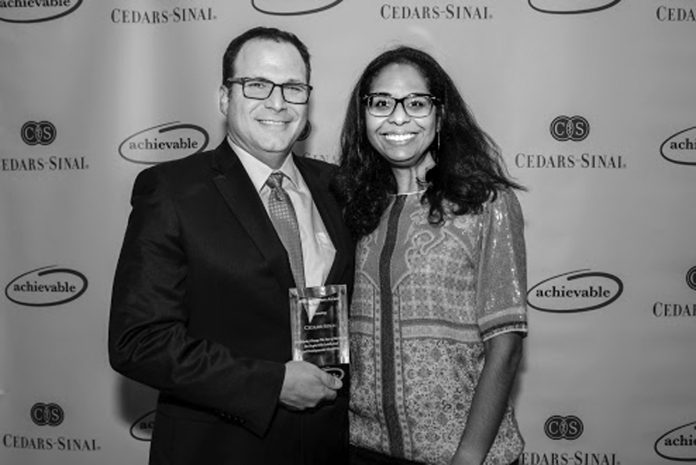 The Achievable Foundation – whose mission is to provide high quality, integrated health care to individuals with intellectual and developmental disabilities, their families, and other vulnerable populations – hosted its Achievers Gala, celebrating the five-year anniversary of the groundbreaking Achievable Health Center on Sept. 14. Read more 
---
Michelle Faust 89.3 KPCC – 
Lauren Messer beams as she's greeted by nurses and doctors at Children's Hospital Los Angeles' Rett Syndrome Clinic.
Lauren's mom, Sherri Brady, first got news that her daughter might have the rare, severe neurological disorder when she was 18 months old. A blood test when Lauren was 3 confirmed it was Rett Syndrome.
"It has taken away her ability to walk independently," says Brady, who manages all of her daughter's care. "It makes it very hard for her to use her hands functionally. Thankfully, she's able to communicate, but she isn't able to speak." Read more
---
Culver City Observer – April 19, 2018
Culver City Councilman Jim Clarke endorsed Culver City's potential at a panel discussion of issues impacting families of children with a developmental disability. The discussion focused on legal, financial and health considerations to consider when planning for the end of life.
Clarke reviewed Culver City's development from its beginning as a home for movie studios to its current role as tech hub and focus on new industries, pointing with pride to Culver City's role with services for people with developmental disabilities. Clarke highlighted the Westside Regional Center, located in Culver City. Read more
---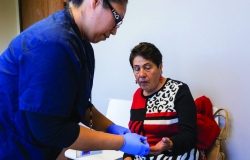 Having been founded in 1996, the people behind Culver City's Achievable have worked hard to provide the best possible care to individuals with intellectual and developmental disabilities, with so many patients falling through the cracks with their existing healthcare providers.
In 2013, the Achievable Health Center opened – a state-licensed, Federally Qualified Health Center (FQHC). The facility is able to provide "continuous, high-quality, coordinated and integrated healthcare services," according to their own literature. Read more
---
Beverly Press – July 21, 2016
Congresswoman Karen Bass recently attended an event held by the Achievable Foundation, an organization dedicated to improving the quality of life for children and adults who have intellectual and developmental disabilities.
The foundation offers specialized support and healthcare services. Bass and Dr. Clarissa Kripke, a clinical professor of family and community medicine at University of California, San Francisco, participated in the foundation's "Summer Speaker" program.
Bass toured the foundation's Achievable Health Center, located at 5901 Green Valley Circle in Culver City. The facility is one of the state's 21 regional centers and is a model for community health centers focusing on individuals with intellectual and developmental disabilities. Read more